Welcome to the DMM Podcast. I am doing a series on social media and a few of my upcoming guests will be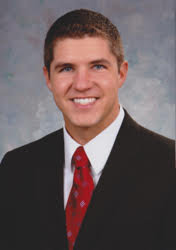 physicians who have used social media to create a strong following. I think it is important to understand the pros and cons of social media, and to realize that many of our patients use it to access information about us as practitioners and for health topics in general. Its also a great way to network and educate ourselves about the latest topics in our fields. Finally some physicians have been able to develop their own brand separate from where they practice and really become immune to local practice issues. I think there is a lot to be learned from those who have used social media well.
Today's guest Dr. Charles Cochran, started a popular twitter account life of a med student that led to his website as you will hear about during our interview. It has turned in a very popular site and account for medical students worldwide to share their experiences.
I want to thank my guest today Dr. Charles Cochran for coming on today and talking about his experience with building a social media presence. You can follow him on twitter @lifeofmedstudnt and on his website at www.lifeofamedstudent.com
Here is the article about the dark side of doctoring by Dr. Eric Levi. I am excited to have him as our guest on an upcoming episode.
What do you think about social media for physicians? What are the platforms you use? Email me comments@doctormoneymatters.com or send me a message on Facebook or twitter.
As always, thanks for listening and please leave a positive review on Apple Podcast, stitcher or wherever you listen.